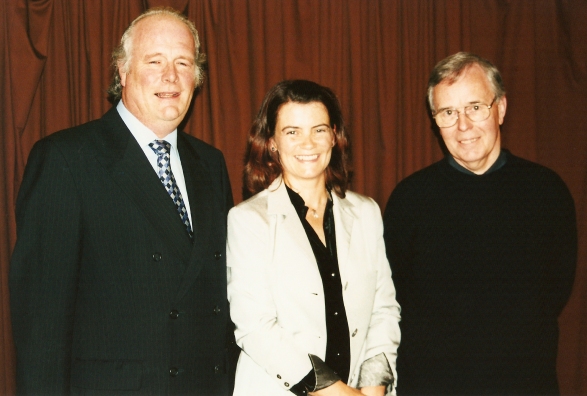 Jennifer Liston's first poetry collection,
Exposure
, was published by Ginninderra Press in May 2003.
His Excellency, Mr Declan Kelly the (then) Ambassador of Ireland to Australia, launched the collection in Canberra.
Exposure
is a "stunning mix of personal moments described with a simple economy of words in a range of complex internal rhymes and rhythms".
Pictured in the photo are (l-r) His Excellency, Mr Declan Kelly, Jennifer Liston, and Stephen Matthews (Ginninderra Press).
Email info@whitewavepress.com now to order your copy of
Exposure
(as published by Ginninderra Press).